The Old Metairie property that was once the Garden Gates home and garden store has sat empty for so long, its idle state was starting to feel like part of the landscape along Metairie Road. That is now primed to change in a big way.
A major new restaurant has quietly been taking shape here at 2928 Metairie Road, one designed around its own interplay of outdoor and indoor spaces.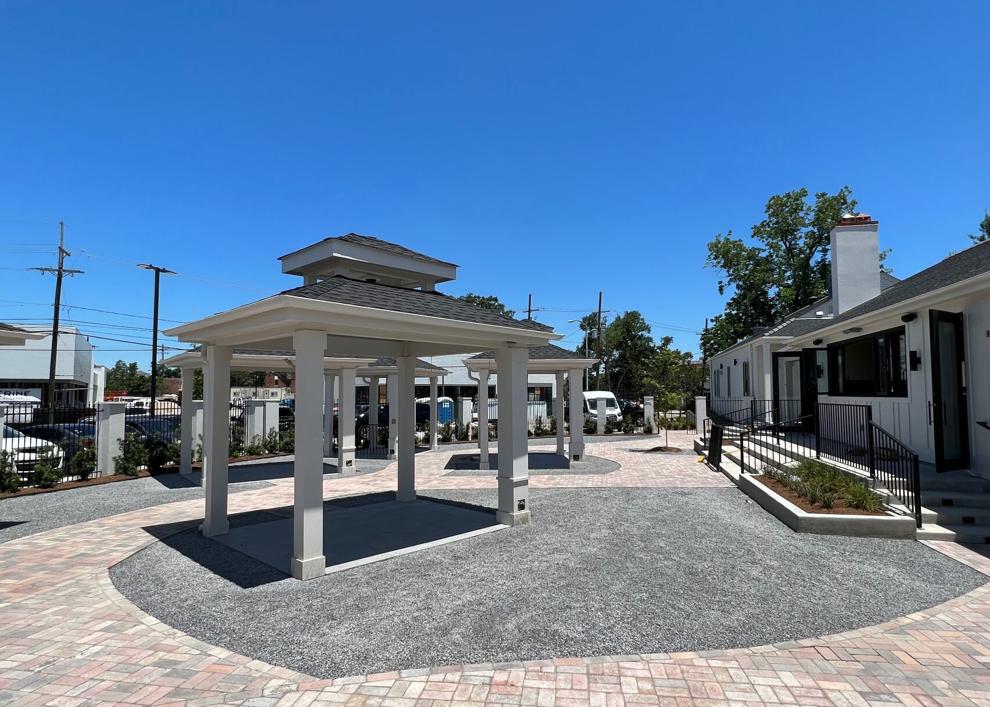 Garrison Kitchen & Cocktails is slated to open sometime in July, with a menu of upscale casual modern American cuisine. Its grounds, dubbed the Pavilions at Garrison, include a collection of gazebos sheltering individual tables, an open kitchen that splits the difference between indoor and outdoor dining and even a parklike garden to stroll with your glass.
It is the first restaurant from Steven Stewart, founder of Garrison Builders construction firm.
It will mark a transformation of a sprawling property in an area that has been abuzz with new restaurant developments in recent years.
The property covers some 1.7 acres, though as Garrison Kitchen & Cocktails it will be comprised of distinctly different areas.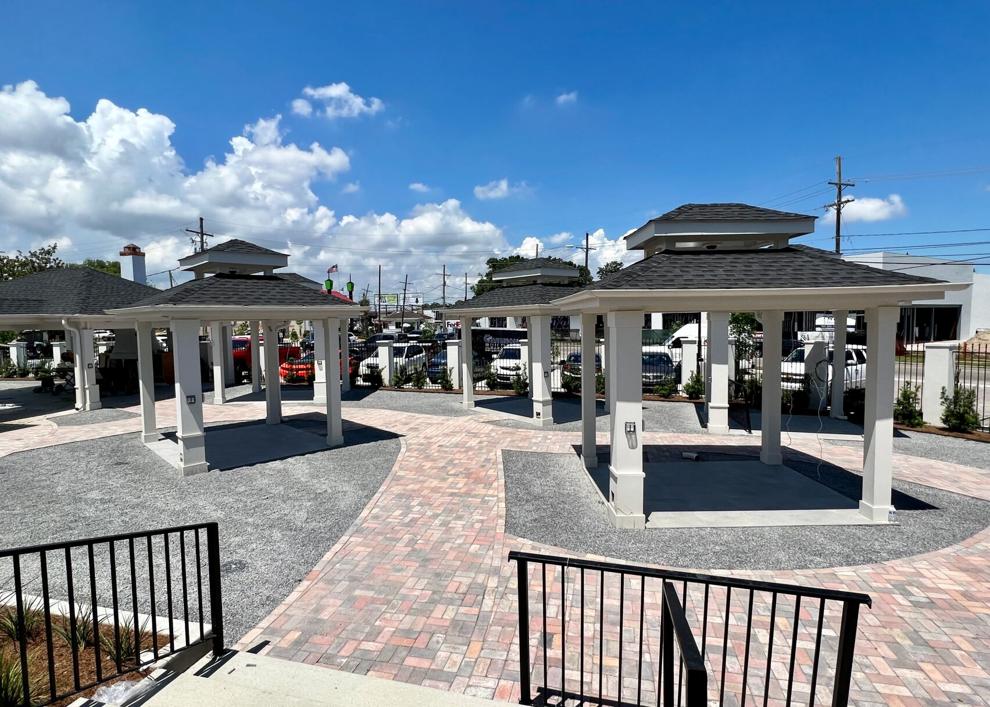 "You'll be able to come and have a different experience on different visits," said Stewart.
There's the century-old cottage facing Metairie Road, which will have a bar and a progression of small dining rooms, retaining many of the original features. Stewart likens this part of the project to the historic renovation work his construction company conducts.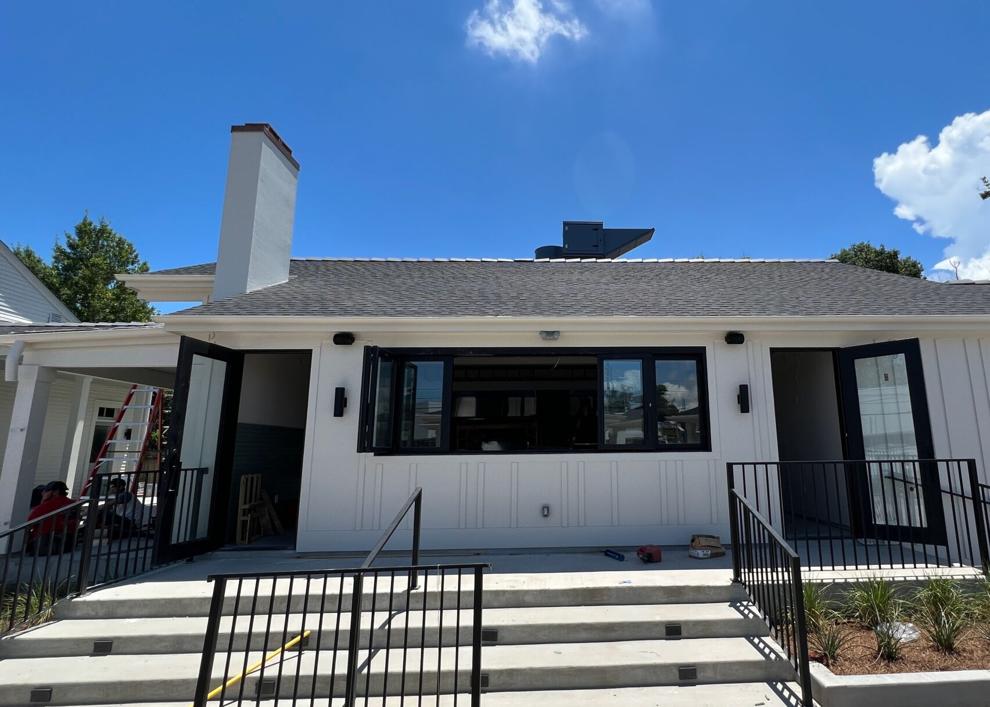 The kitchen is in a new structure designed from the ground up. This has an open format with a dining counter for people to have meals with a direct view of the kitchen at work, and windows that open to the grounds.
This outdoor area has five gazebos, each fitted with their own fans and heating systems, and controls for the sound system volume. There's also a larger pavilion with a working fireplace, which can seat more.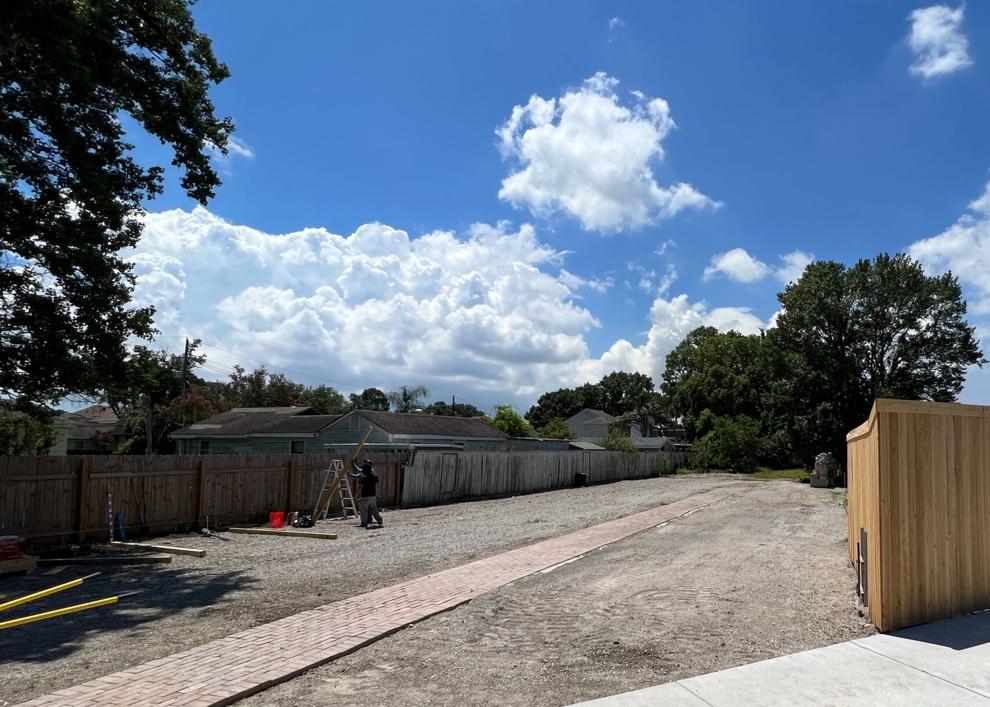 Beyond this, a large stretch of the property is being developed with herb, vegetable and flower gardens and walking paths, which in the future could be used for events.
The executive chef is John Sinclair, working with pastry chef Jillian Duran, best known for her pandemic ice cream pop-up Rahm House, and sous chefs Josh Craigue and Kayla Edelmann.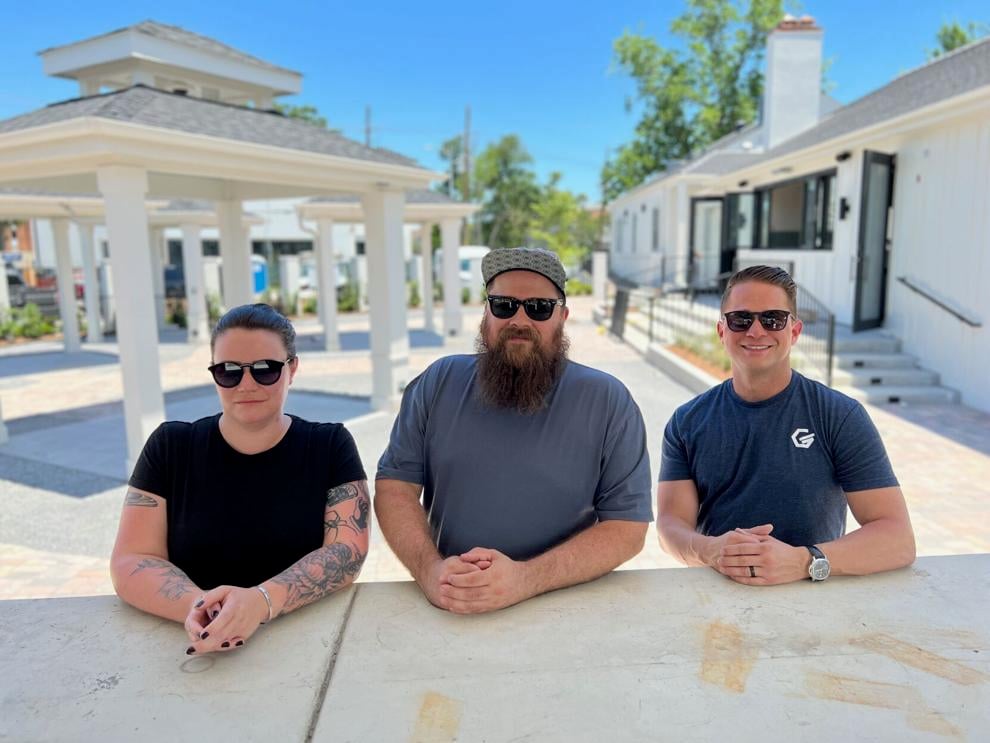 "We work together really well. We think about food in a very similar way," Sinclair said of his team.
Sinclair's menu is aiming to give a fresh take on comfort food flavors. A wood-fired grill built outside the kitchen will be a centerpiece. Seasonal produce will play a big role on the menu, and so will meat sourced from Three Fire Farm in Mississippi, which includes the restaurant's own small herd of Wagyu grade cattle.
Big plans, fresh start
Leading Garrison's kitchen is a second act for Sinclair, who had gained acclaim earlier for his work at Longway Tavern but lost that job in 2019 after details of a domestic abuse arrest from a year prior were disclosed. He completed court-ordered classes and community service, and professionally laid low for a while, picking up odd jobs and helping friends with their own projects. With encouragement from many of those friends, he decided to resume his career.
He's been working with Stewart as plans for Garrison have been taking shape over about a two-year span. Stewart says it's a reflection of his own interest in dining and hospitality, and the compelling location sealed the deal for him.
A key to the concept is the mix of indoor and outdoor spaces. The cottage on Metairie Road looks like a place for elevated bistro dining, and Sinclair's early menu drafts show dishes that fit that mode.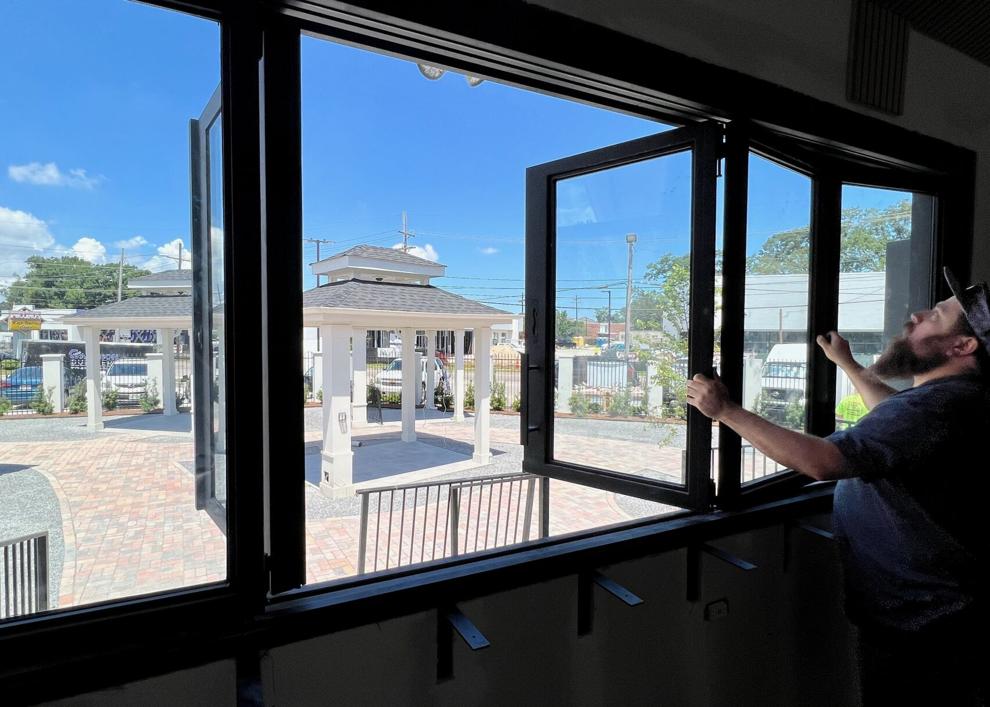 The outdoor area is more structured than the beer gardens and patio restaurants that have found new favor lately, with its gazebo and pavilion settings, but it's still banking on the looser, social appeal of open-air dining and drinking.
The draft menus for this area are more casual too.
While the menus will differ between indoor and outdoor areas, Sinclair said the unifying idea is approachable dishes with a different edge, and different from the offerings of other restaurants in the area.
Some ideas now working through the indoor menu are a caviar and artichoke dip, chargrilled Gulf oysters and raw East Coast oysters, sugar snap peas with burrata, tuna niçoise and roasted pork belly with charred cabbage and chile and garlic oil.
Outside, some ideas include beef kebabs with eggplant and peppers, meatballs with herb salad, shrimp toast with Tabasco mash aioli and radish and a pork cutlet sandwich with hot coppa.
Duran's draft dessert menu looks intricate and playful, with a Napoleon PB&J, toasted milk anglaise with braised peaches and a brown butter ice cream sandwich made with rye and miso chocolate chip cookies.
Garrison Kitchen & Cocktails will begin with dinner service, and plans to add brunch.
It will join a rapidly developing restaurant row. TANA, an upscale Italian restaurant from chef Michael Gulotta (of Maypop and MoPho) is taking shape directly across the street, and is now set to open in the fall.
The Metairie location of Rock-n-Sake is just next door to that. Felipe's is opening its latest taqueria just down the street at 2004 Metairie Road late this year. And nearby on Airline Highway, by the Causeway Boulevard overpass, Las Cruces Tex Mex (a sibling to Central City BBQ) is bringing a large, outdoor-indoor space for family-friendly meals over margaritas (slated to open late summer).
"It's good; I think we'll all play off of each other," said Stewart. "It becomes more of this restaurant corridor that people think about when they want to go out to eat."
2928 Metairie Road
Projected opening: July