The options for live music in New Orleans the week of June 15-21 include a piano-playing singer-songwriter, an avant-garde bassist and a funk-rock band from Africa.
TORI AMOS
Tuesday, Mahalia Jackson Theater
Thirty-one years ago, after a false start with a band project, singer, pianist and songwriter Tori Amos released her debut album under her own name, "Little Earthquakes." As the name implies, it was a seismic event, connecting with fans via emotional rawness, melodic songwriting and Amos' striking mezzo-soprano. To mark the album's 30th anniversary, she released a graphic novel via Z2 Comics called "Little Earthquakes: The Graphic Album." She also continues to create new music. Her most recent album, 2021's "Ocean to Ocean," was written during the pandemic and reflected Amos' struggles with the isolation. It is a self-described "expression of kinship and love, of emotional and geographical dislocation. It explores environmental concerns, the restraints of the pandemic for those on the cusp of adulthood, empowerment, loss and healing." Amos brings her "Ocean To Ocean Tour" to the Mahalia Jackson Theater for the Performing Arts on Tuesday. She'll be backed by longtime collaborators Jon Evans on bass and Ash Soan on drums. Tow'rs opens the show. Tickets start at $39.50.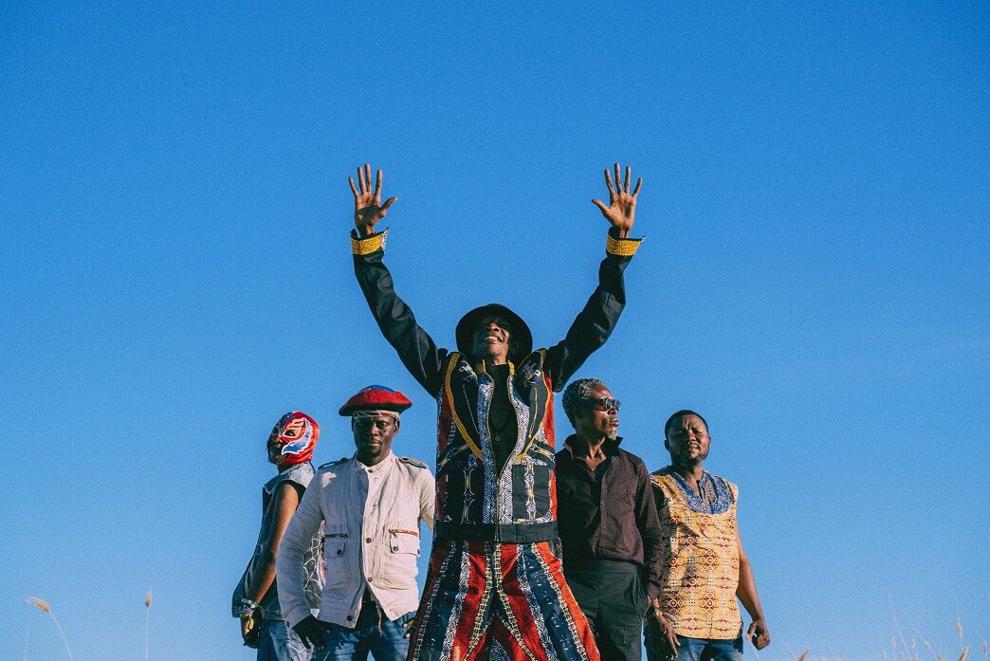 JUPITER & OKWESS
Sunday, The Broadside
Jupiter Bokondji founded the band Okwess in the Democratic Republic of Congo in 1990. Jupiter & Okwess, as the ensemble is known, intermingles American-style funk with Afropop and traditional Congolese rhythms. A 2006 documentary film called "Jupiter's Dance" helped introduce the band to the world. A 2019 performance at the New Orleans Jazz & Heritage Festival connected Jupiter & Okwess to a local audience, which understood that dancing is almost mandatory at an Okwess show. The group's most recent album is "Na Kozonga." After a scheduled stop at the massive Bonnaroo festival in Tennessee, Jupiter & Okwess head to New Orleans to headline the outdoor Broadside, on North Broad Street, on Sunday. Opening the show is RAM, the heavily percussive Haitian band whose members are living in New Orleans. The music starts at 7 p.m. Sunday. Tickets are $20.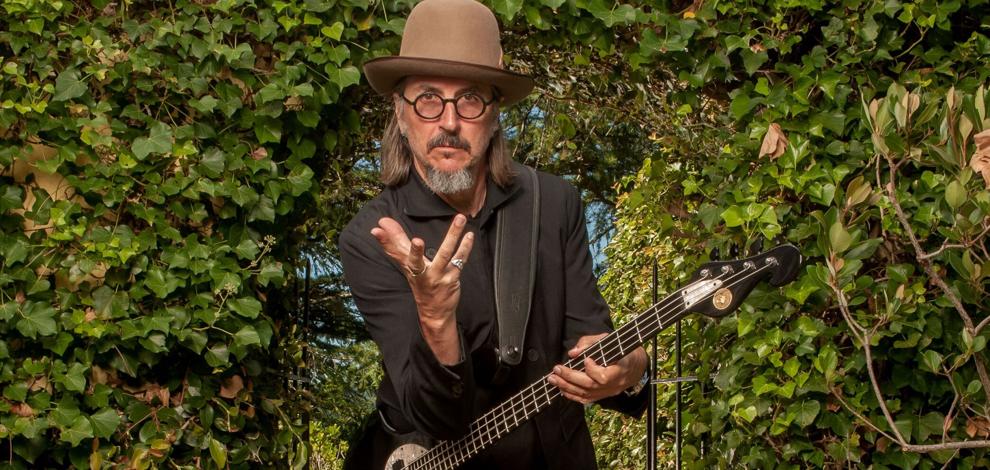 LES CLAYPOOL'S FEARLESS FLYING FROG BRIGADE
Saturday, Saenger Theatre
Prog-rock band Primus cannot accommodate all of bassist, singer and all-around interesting dude Les Claypool's creative impulses. Thus, Claypool also sustains a variety of side projects that come and go and sometimes come back again. After a 20-year hibernation, he resurrected his Fearless Flying Frog Brigade this spring for the "Summer of Green Tour." For the tour, the Brigade includes Claypool plus guitarist Sean Lennon (son of the Beatles' John Lennon), keyboardist Harry Waters (son of Pink Floyd's Roger Waters), drummer Paolo Baldi and New Orleans-based percussionist Mike Dillon. On this tour, they'll perform Pink Floyd's challenging 1977 album "Animals" in its entirety, along with other material. Talking Heads bassist Jerry Harrison and touring guitarist Adrian Belew will open the show with their tribute to Talking Heads' classic 1980 album "Remain in Light." The local stop of the tour was originally slated for Mardi Gras World but has been moved to the Saenger Theatre on Saturday. Tickets start at $59.
BILL KIRCHEN
Saturday, Chickie Wah Wah.
Bill Kirchen earned the honorific "The Titan of the Telecaster" over multiple decades as a master of the instrument, including his "Hot Rod Lincoln" years with Commander Cody. He's gone on to back the likes of Elvis Costello and Emmylou Harris with a bone-rattling Telecaster twang that draws on surf rock and rockabilly. Over the years, Kirchen stopped at Chickie Wah Wah, the intimate listening room on Canal Street, a couple times annually. When a new ownership group reopened a renovated Chickie Wah Wah after acquiring the property and business from the estate of the club's late founder, Dale Triguero, Kirchen was cited as the sort of traditional Chickie Wah Wah artist the new owners wanted to continue booking. True to their word, Kirchen plugs in at Chickie Wah Wah at 8 p.m. Saturday. Tickets are $20 advance, $25 day of show.
OTHER NOTEWORTHY SHOWS
Havana-born, New Orleans-based percussionist Alexey Marti powers his Carnival-themed Afrogumbo ensemble at 8 p.m. and 10 p.m. Thursday at Snug Harbor Jazz Bistro ($30).
The summerlong "Free Fridays" concerts series at Tipitina's continues with headliner Good Enough For Good Times, the jazz-funk side project of Galactic bassist Rob Mercurio and guitarist Jeff Raines. All That opens the free show at 9 p.m. Friday.
Trombonist Delfeayo Marsalis leads a modern jazz sextet at Snug Harbor at 8 p.m. and 10 p.m. Friday ($40).
The Soul Rebels synthesize brass band music and hip-hop at d.b.a. on Friday ($15).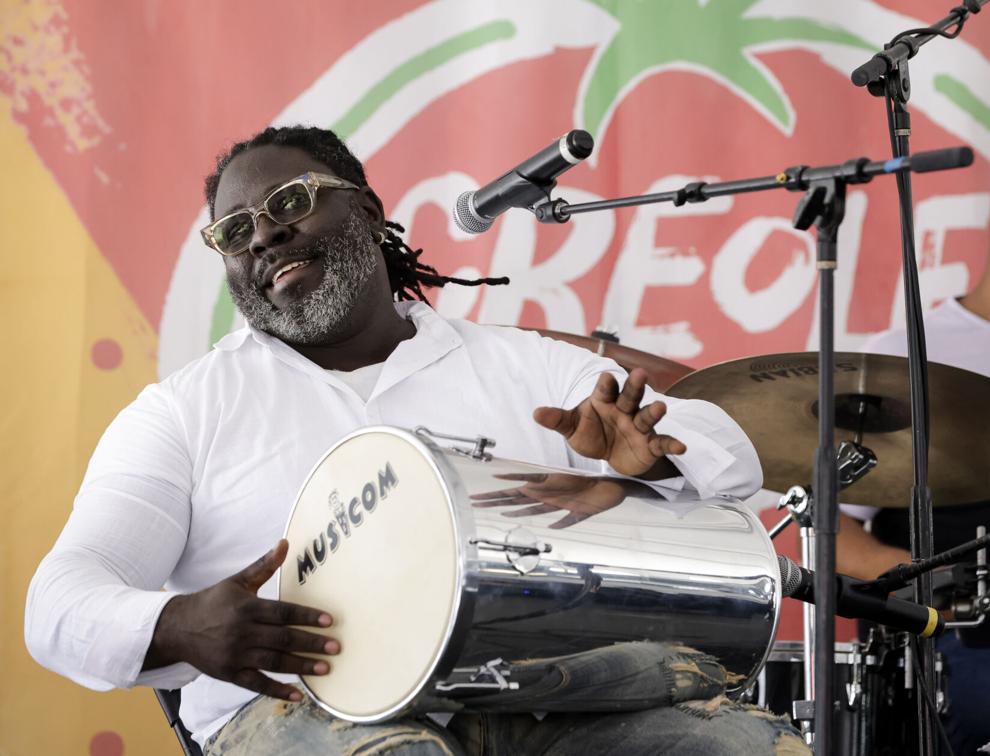 Saxophonist John Ellis, who cut his teeth in New Orleans before moving to New York and playing with everyone from Sting to Dr. Lonnie Smith, returns to New Orleans to lead an all-star band at Snug Harbor at 8 p.m. and 10 p.m. Saturday ($40).
Blues guitarist Little Freddie King hits d.b.a. on Saturday ($15).
Cajun accordionist and singer Bruce Daigrepont and his band host their monthly fais do-do at Tipitina's at 5:15 p.m. Sunday ($10).
On Sunday, aka Father's Day, traditional jazz guitarist Seva Venet celebrates the release of his new album, "No Grown Ups," a collection of original material about being and raising a kid, at Snug Harbor at 8 and 10 p.m. Sunday ($25).
Alexis & the Sanity, the successor to indie-pop duo Alexis & the Samurai, hold court at Chickie Wah Wah on Monday at 7 p.m. ($10 and up).