When Augie's Restaurant in Harahan shut down earlier this month, it took customers, including those that had pre-paid for upcoming events, by surprise.
Now, owner and longtime New Orleans restauranteur Augie Lopez is vowing to make his customers whole.
"They are all going to be taken care of," said Lopez in a telephone interview on Monday. "They have to be patient but I'm working on everything."
Pre-payments
Lopez has been in the local restaurant business for 48 years. Before running Augie's on Jefferson Highway, he owned the Windjammer on the West End, Augie's Glass Garden in Metairie and Augie's on the West Bank.
The abrupt shutdown isn't the first time Lopez has faced financial difficulties.
Court records show Augie's has periodically had trouble paying its bills over the years. The restaurant racked up more than $15,000 in liens for falling behind on its Louisiana state taxes from 2016-2018.
The restaurant had a $6,000 judgment rendered against it in late 2018 for failing to pay Reinhart Food Service for foods and supplies. More recently, Metairie Bank sued the restaurant in April for overdrawing its checking account by more than $2,600.
Lopez said he has paid the old liens and tax bills. But now it appears he owes customers who pre-paid for events, including Rielly Smith, who was planning to have her mid-September wedding reception at the restaurant.
Smith said her family is out their $2,200 deposit and she is scrambling to find a venue that can accommodate 60 guests three months before the big day.
"It was a 50% deposit," Smith said. "So, we have a lot less money to spend now. That was a big chunk of it."
Pandemic, Ida
In some of his first public comments since the restaurant shuttered, Lopez said that like many restaurant owners, he was hit hard by the pandemic.
Then, during Hurricane Ida, the roof was partially ripped off of the Jefferson Highway strip mall that was home to the restaurant.
Though Augie's did not sustain any damage, other tenants in the strip center did and were forced to close. They have yet to reopen. Not only did the lack of foot traffic at the center hurt his business, but Lopez said the damaged exterior kept some customers from booking events.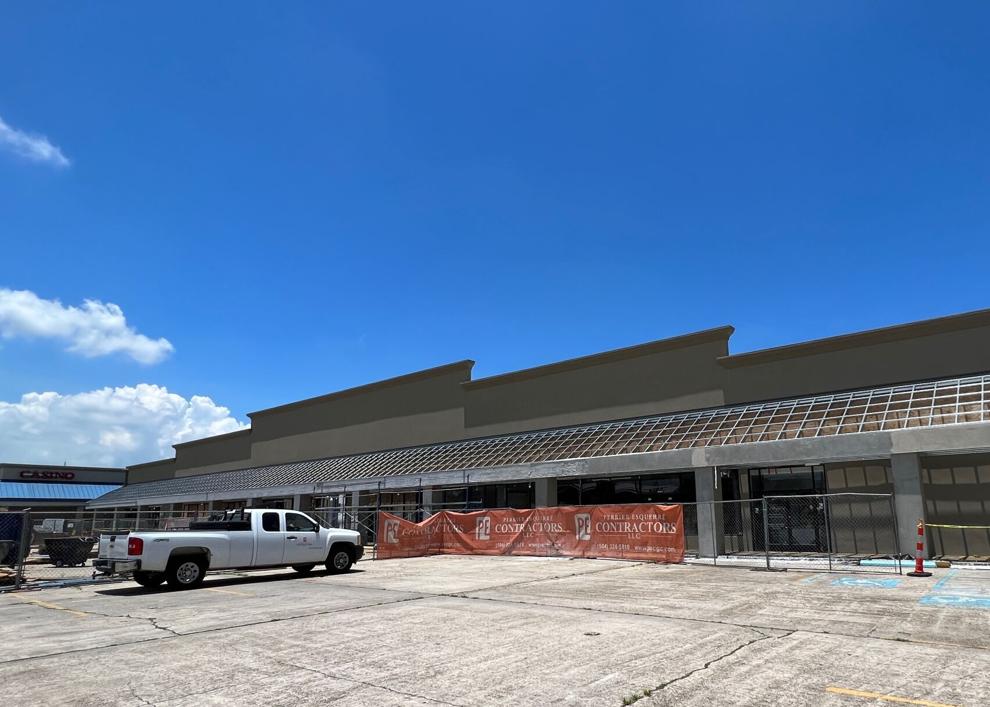 "We just didn't have enough business," Lopez said. "Having damage from the storm really hurt the way the place looked and people didn't like it."
Adam Ackel, whose family firm The Ackel Group, is the majority owner of the strip center, says the property sustained more than $2 million worth of damage in the 2021 hurricane and that repairs, though nearly complete now, have taken longer than they had hoped.
Ackel declined to comment on the group's negotiations with Lopez specifically. But he said the owners treated Augie's "as fairly as we could. Unfortunately, we could not find a resolution and a middle ground that made sense. That is why he is no longer a part of the center."
Lopez said after he sorts out his finances, he hopes to reopen another restaurant, perhaps somewhere in Metairie.
"I'm not ready to retire yet," he said.
Smith hasn't heard from Lopez or anyone with the restaurant's staff, but said she's hopeful that a new plan for the wedding is going to come together.
"Other restaurant owners in Harahan have stepped up and offered to work with us," she said. "we really appreciate the community coming together to help us."