Soon enough, a sea of purple and gold will descend upon Omaha, Nebraska, for the 2023 men's College World Series. Many LSU fans will travel 851 miles with their barbeque pits, canopy tents, Zydeco music, "Geaux Tigers" signs and other materials to tailgate in the parking lot across the street from Charles Schwab Field.
The businesses in Omaha are ready for the purple and gold pandemonium. One might even say that some of them have been secretly rooting for LSU to return. 
"There's a lot of teams that bring great fans, but it's just a little bit of a different party when the Tigers are in town," said Pat McEvoy, a manager at Rocco's Pizza and Cantina and the creator of the College World Series Jello-O Shot Challenge at Rocco's.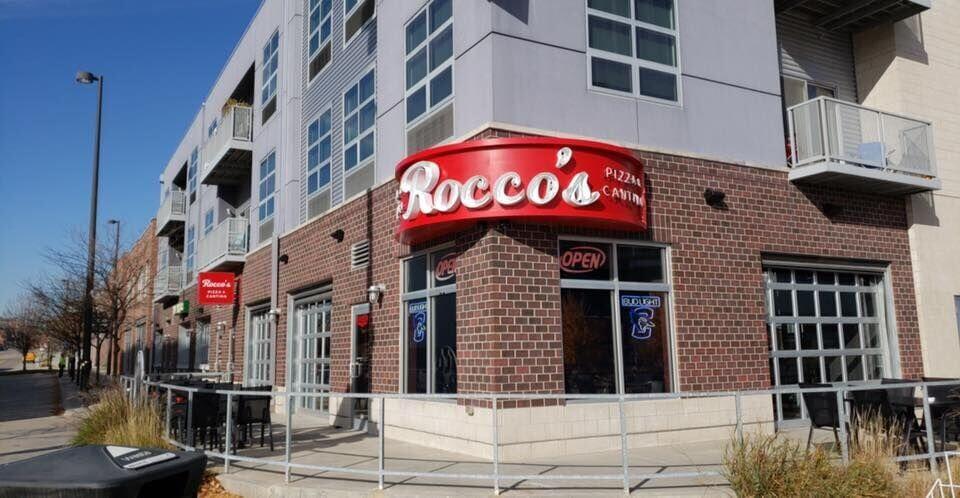 When LSU baseball fans make the migration to Omaha, McEvoy said that the city possesses a certain character that's different than normal, with etouffee and crawfish boils at tailgates and a palpable, lively spirit in the streets. 
"It's just a different feel," McEvoy said. "You've got people playing Zydeco music and dancing in the street. You've got people walking around, maybe or maybe not, with an open container." 
In 1991, the Tigers won their first of six national championships in Omaha. This year LSU baseball has advanced to the College World Series for the first time since 2017 — when they lost in the National Championship game to the University of Florida.
Brooks Thomas, who went to Omaha in 2017, said that LSU fans outnumbered the rest.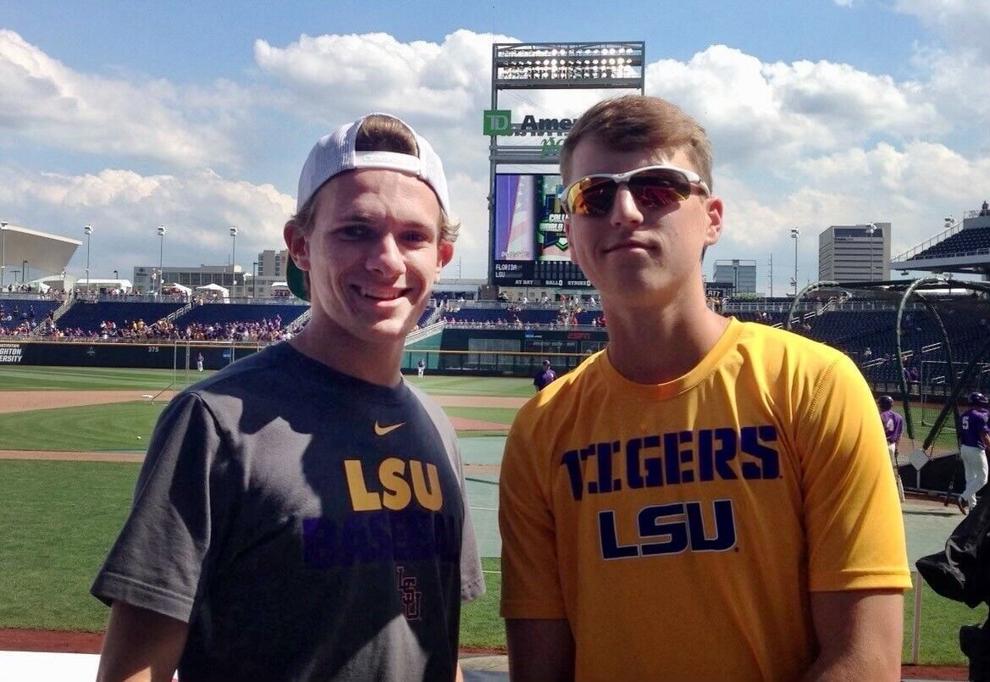 "The stadium was full of purple and gold," Thomas said. "There were more LSU fans than any other team by far." 
This year, Thomas isn't planning on making the trek to Omaha, but if it looks like LSU will make it to the championship game, he said he might go at the last minute to watch. 
Jack Barrett, a manager at Barrett's Barleycorn Pub & Grill, said that LSU fans are some of the nicest people he's met. He said that the staff at Barrett's has been watching LSU baseball during the season, and they had a feeling they would advance to the world series. 
"We got really excited (Sunday) night when (LSU) beat Kentucky," Barrett said. "To have you guys back in town, it's wonderful not just for Barrett's but for the city of Omaha." 
After LSU beat Kentucky Sunday night, Barrett said he immediately doubled the beer and alcohol order for the week. The staff at Barrett's will also put up an LSU flag and a "Geaux Tigers" sign, Barrett said. 
Last month, Barrett's received a special liquor license so that the staff could close down the parking lot for a crawfish boil from 2 to 6 p.m. Sunday, June 18 for fans. Barrett said that the owners of the former Pelican House in Baton Rouge will be bringing crawfish to Omaha. 
Rocco's is also holding a special event for fans, though it's one that will last for the entire series. 
In 2018, McEvoy started the "College World Series Jell-O Shot Challenge" at Rocco's when Oregon State and Arkansas played in the championship game. A white board hangs behind the bar at Rocco's with the names of the eight teams that will participate in the College World Series. Essentially, whatever fan base orders the most Jell-O shots wins.
Arkansas previously held the highest record with 864 shots, but in 2021 Mississippi State fans won with 2,965 shots. Last year, when Ole Miss played Oklahoma in the championship game, the owners decided to donate a portion of the money to food banks on both campuses. They'll do the same for this series.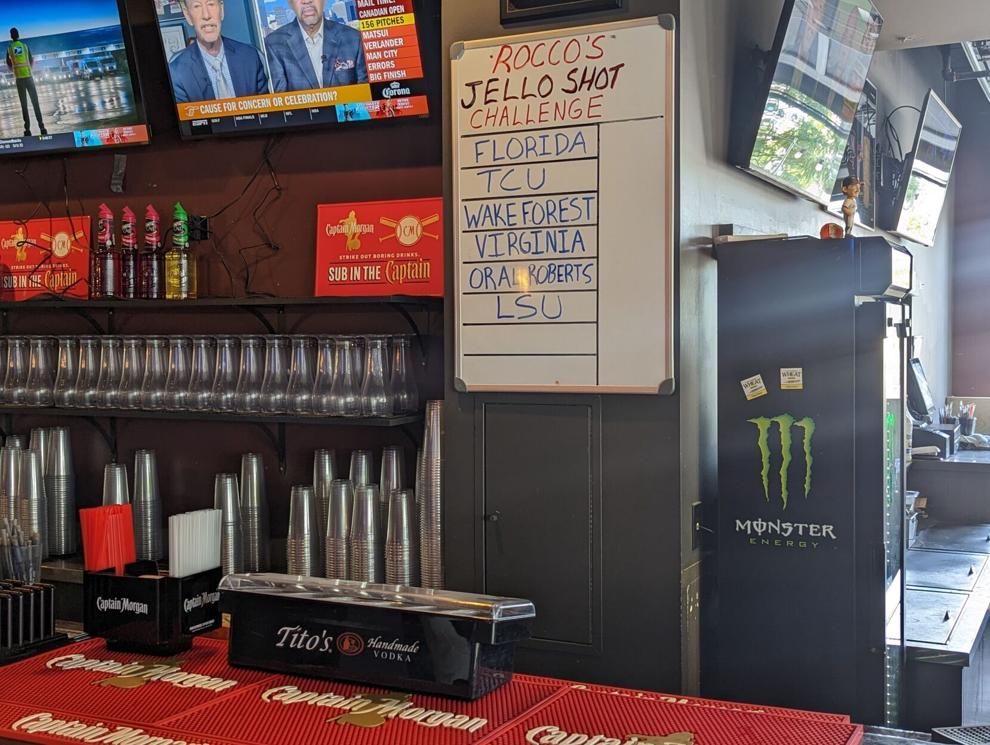 For every shot ordered, Rocco's will donate $2 to every school's food bank — not just the two teams left in the championship — and to a food bank in Omaha.
McEvoy said the crew is excited for LSU fans to visit and participate in the challenge. 
"We know how crazy it can get, and so we definitely are prepared to handle the LSU crowd," he said. 
Anytime LSU fans arrive in Omaha, Barrett said it becomes a two-week-long party. This year Barrett will celebrate his 30th birthday Thursday, June 22, at the bar where he grew up. He's looking forward to (hopefully) spending it with LSU fans. 
"When LSU doesn't make it, I think the city (of Omaha) is a little sad," Barrett said. "It holds a special place in my heart when I get to see all the purple and gold coming. It's so much fun."
For folks who are looking for the "official" LSU bar, according to the LSU Alumni Association, check out another Irish pub in Omaha — Annie's Irish Pub is located at 1101 Davenport St. Annie's will host the Alumni Association, the Tiger Athletic Foundation and the L-Club's "official LSU headquarters" starting June 17.
Where to go in Omaha to gather with other LSU fans:
Annie's Irish Pub: 1101 Davenport St., Omaha
Barrett's Barleycorn Pub & Grill: 4322 Leavenworth St., Omaha
Blatt Beer & Table: 610 N. 12th St., Omaha
Lefty's: 1310 Mike Fahey St., Omaha 
Rocco's Pizza and Cantina: 1302 Mike Fahey St., Omaha
Wicked Rabbit: 1508 Harney St., Omaha