The work of surveying the Gulf of Mexico for offshore wind farms will have no significant impact on the environment, according to a federal assessment that clears the way for wind energy lease sales in waters near Louisiana and Texas in the coming months.
The U.S. Bureau of Ocean Energy Management's 664-page final environmental assessment is essentially a green light for as many as 18 commercial and research wind energy leases in the Gulf's federal waters, which begin three miles from the Louisiana coast.
"The completion of our environmental review is an important step forward to advance clean energy development in a responsible manner while promoting economic vitality and well-paying jobs in the Gulf of Mexico region," BOEM Director Liz Klein said.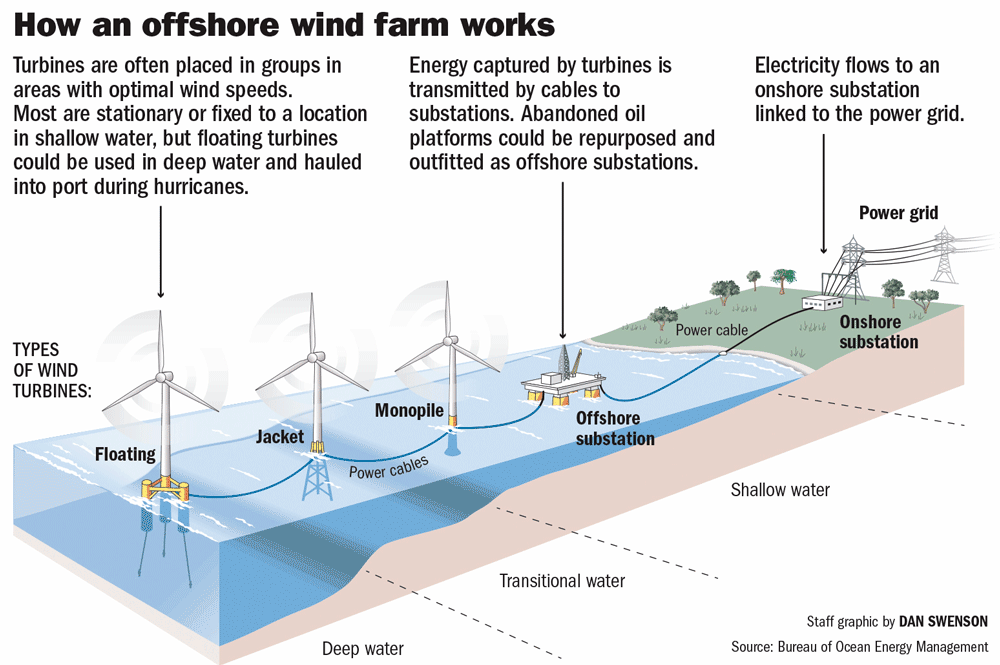 The assessment covers the potential environmental impacts of boat trips, buoys and other means of evaluating conditions in lease areas expected to cover 102,000 acres south of Lake Charles and about 100,000 acres near Galveston, Texas. The lease areas are two-thirds smaller than earlier proposed. BOEM cut the potential wind energy area to reduce conflicts with the Gulf's many other users, including the oil and gas industry, shipping companies and the military.
The environmental impacts of building and operating wind farms will be assessed after the leasing period, which is expected to begin late this summer or early this fall. Construction on the first wind farms in the Gulf's federal waters is expected to begin in 2030.
BOEM's environmental assessment indicates whales and other marine mammals would likely be most affected by wind lease survey work, but the agency says the impacts will be "minimal." The assessment stressed that these animals are already exposed to a host of industrial activities, including oil and gas exploration and construction, dredging, shipping and Navy activity. Noise from these uses can interfere with whales' ability to communicate, hunt and breed.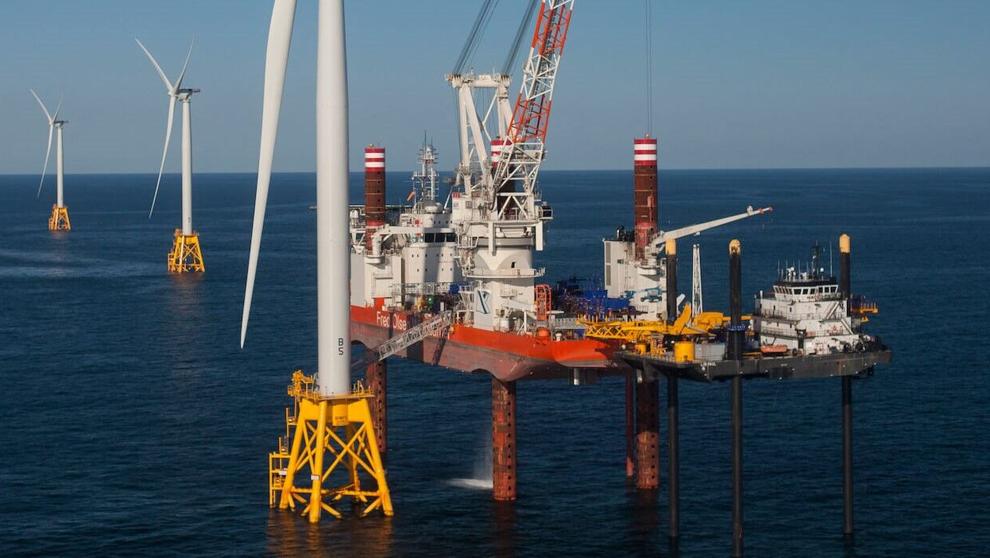 Many environmental groups back the development of offshore wind energy as a way of reducing the burning of oil, gas and coal, which are the main causes of climate change.
In a letter to BOEM, the Nature Conservancy said it was "committed to helping accelerate the transition to renewable energy sources, including offshore wind," but urged regulators to minimize impacts on marine species and birds, which migrate across the Gulf by the millions each year.
The conservancy urged BOEM to require "significant evaluation and monitoring throughout the wind energy development process to minimize risk."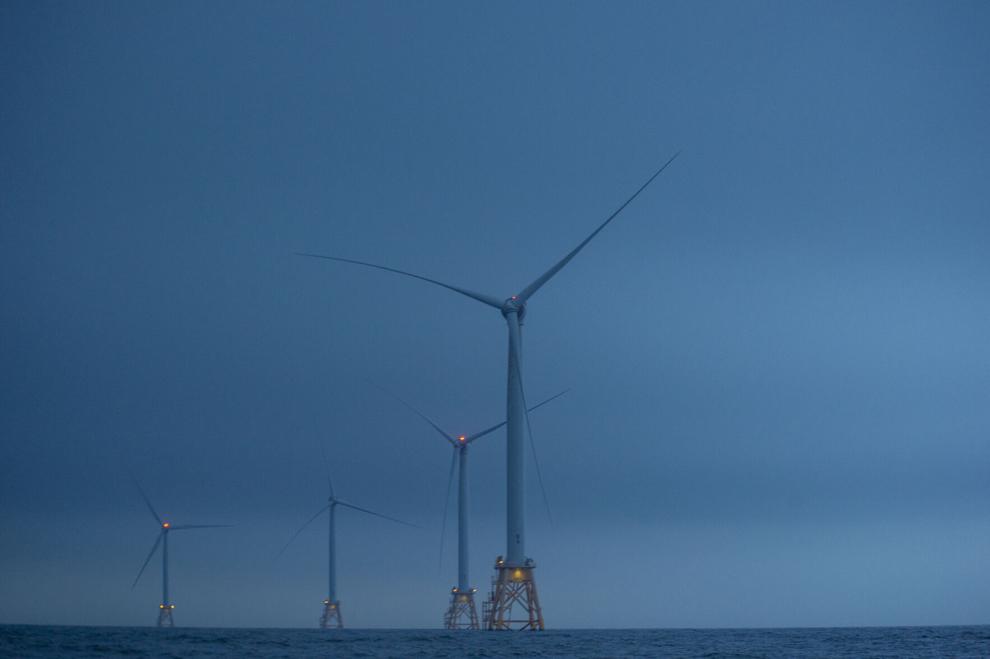 Wind developers say they can take steps to reduce bird fatalities. Companies can potentially shut down wind farms during peak migratory periods or limit turbine lighting, which can attract birds. Birds already face many human-made perils in the Gulf, including oil and gas platforms, which kill an estimated 200,000 birds per year. 
Interest in developing offshore wind energy has grown as the prime spots off the East Coast are snapped up. While the Gulf's winds are weaker, the region boasts a primed and ready offshore workforce. Many Louisiana companies that long serviced the offshore oil and gas industry are shifting focus to the offshore wind industry.
Business leaders celebrated the assessment's completion.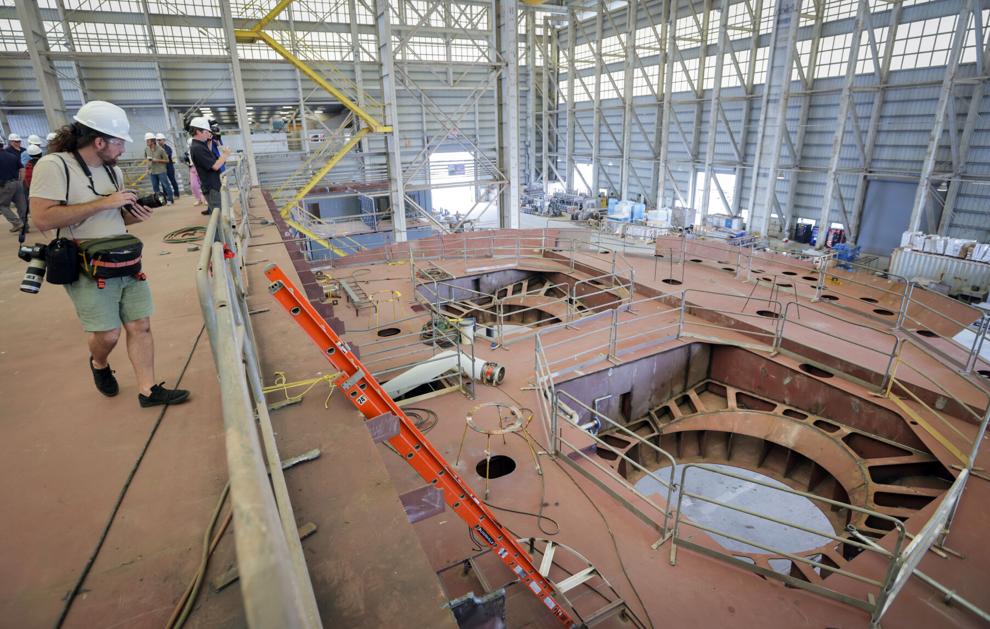 "New offshore wind lease sales … offer a foundation for the continued success of the Gulf of Mexico's remarkable and irreplaceable energy portfolio," said Erik Milito, president of the National Ocean Industries Association.
Milito highlighted the "synergy between offshore oil and gas and offshore wind," calling it "nothing short of remarkable."
"With the introduction of offshore wind in the Gulf coast, numerous local companies will now have the opportunity to participate in the construction of new wind projects closer to home," he said.
While the federal process is starting to pick up speed, it's likely that the first offshore wind farms will take shape in Louisiana's state-managed waters rather than federal waters. Louisiana's quicker, more streamlined development process has attracted leasing bids from at least two companies that plan to build wind farms near Lafourche and Vermilion parishes.
Turbines could start sprouting in waters off Louisiana and Texas within the decade
Gov. John Bel Edwards has made offshore wind development a key component of Louisiana's efforts to combat climate change. Japanese and Norwegian companies are in the running for projects near Lafourche and Vermilion parishes.
A Houma shipyard is building a first-of-its-kind vessel to support the offshore wind energy boom on the East Coast.